Ref:
Date:
Location:
Photographer:
Ref:
Date:
Location:
Photographer: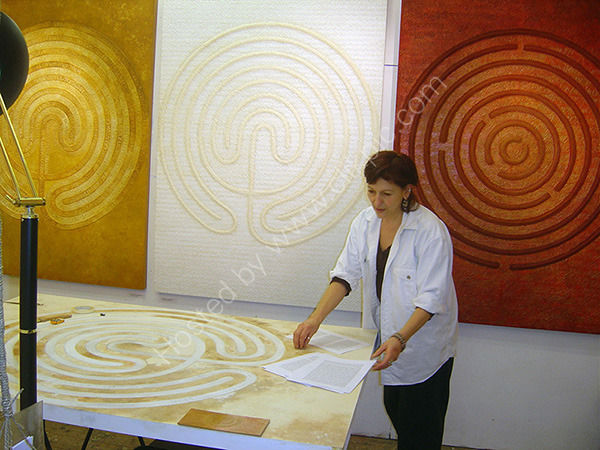 Ellie Yannas was born in Istanbul and educated in Athens. She studied Painting at Chelsea School of Art and, later, trained in Performance at Central School of Speech and Drama (MA Advanced Theatre Practice) and at the Ecole Philippe Gaulier.

Her work, often autobiographical, has a strong three-dimensional presence. She uses raw pigments and natural materials like wood, earth and sand, strong in texture and heavy in matter, and contrasts them with light, misty gesso, looking for different luminosities, weight and resonance of colour. She juxtaposes abstract formal elements with script and personal photographs, to create visual narratives concerned with memory, time and myth.

Ellie has worked for a variety of private, corporate and public art clients on projects and commissions, and her work is found in collections in England and abroad.